To me, summer is the season of dresses...and it's really hard to NOT get excited about this comfortable, loose yet flattering red midi dress! I am really into the midi silhouette lately, with hems that graze a little higher than ankle length. This piece by Hinge runs on the larger size, making it even more breathable and light. The open back provides extra venting, creating such a nice, wearable feeling. I love the red color and bandana-esque print, along with the movement of this loose dress.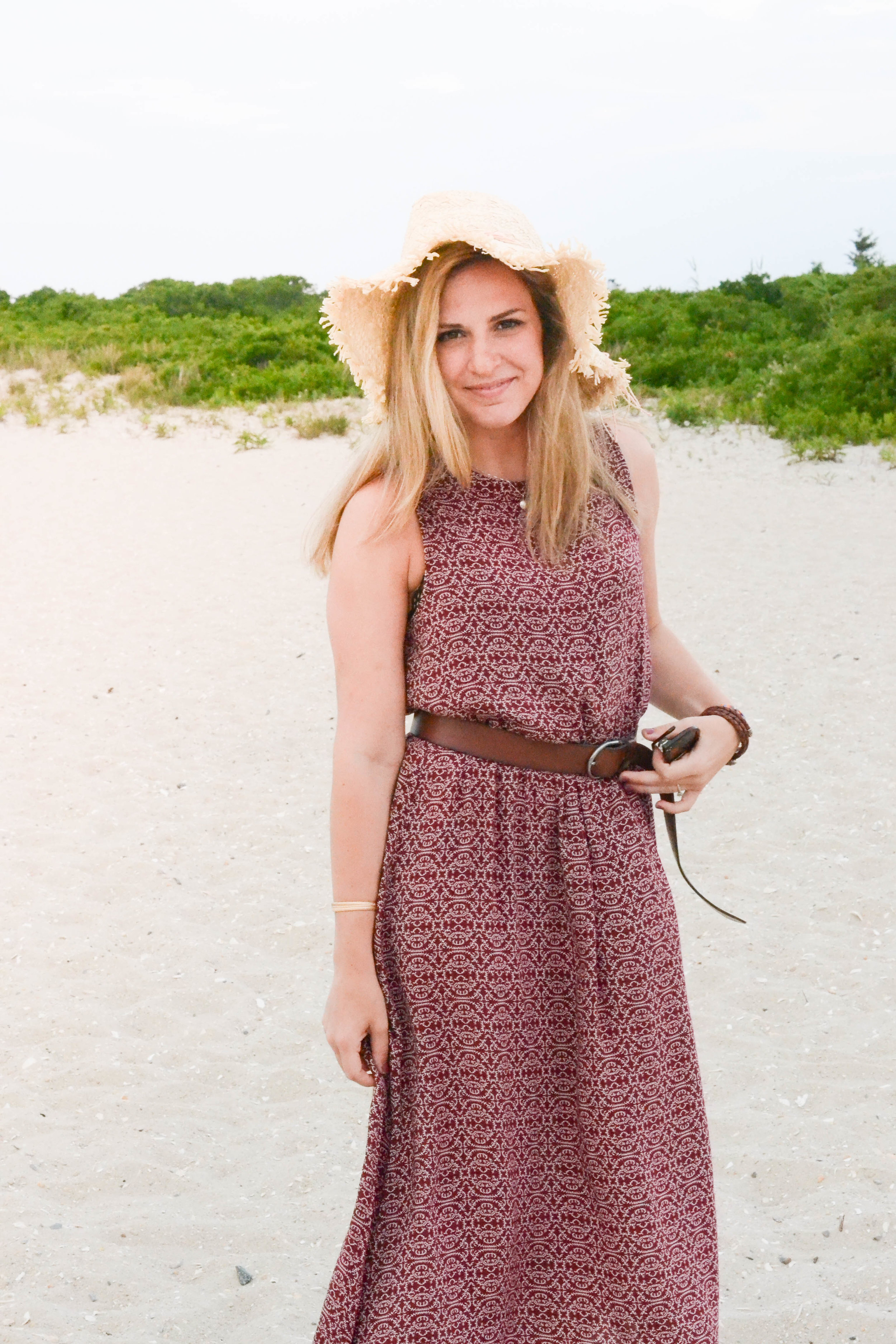 the rustic red midi dress
I love this dress because it is something that can be dressed into a work-ready outfit with an apporpriately-fitting cardigan; the party in the back can easily be covered up! I also love the simple high-neck; this is probably my favorite fit in a dress. This is so versatile - perfect for a beach stroll like this, a lunch date, or any sort of travel.